Founded in 1915 on the core values of hard work, family, and placing customers first, Star Market has become an iconic grocery chain, and a century later, those values endureatStar Market. We invite you to see what makes us shine!
Serving the Best with Pride Since 1915

In 1906, fleeing Turkish persecution in their Armenian homeland, Sarkis DerMugardichian headed for a new start in America, arriving in Watertown, where other family had settled. In 1915, he had the opportunity to purchase Star market, and borrowed $900 from relatives, who he would later bring on to staff it. Mugar's son Stephen immediately demonstrated business acumen, innovating the weekly specials advertisement, tripling store business.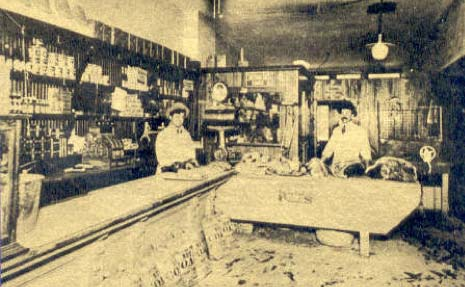 Following the death of Sarkis in 1922, Stephen took over day-to-day operations, adding home delivery to Star's growing list of customer-centered services, quickly transforming the grocer into a community institution.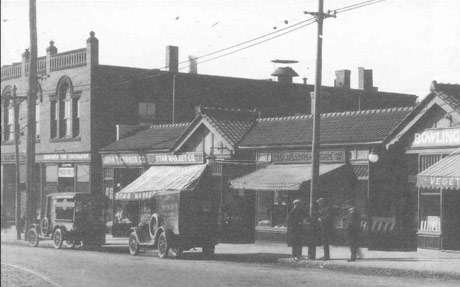 At the height of the Great Depression, Stephen made the risky decision to expand Star Market by opening a second store—a risk that paid off. Star expanded to open more locations, including one with a new floorplan. Modeled after the design of an airplane hangar, and billed as the most modern supermarket in New England, this floorplan became an industry standard, serving as a prototype for one-stop, self-service grocery shopping. Stephen's cousin, John Mugar, joined Star Market as treasurer, working his way up to become Chairman of the Board. Under John's leadership, Star Market flourished, growing from a 3-store community grocer to a well-regarded New England grocery chain with over 60 locations.
Throughout the mid-20th century, Star Markets continued to innovate, expand, and lead the industry. Many additions revolutionized the industry, creating the backbone of amenities modern shoppers rely upon: cashier touch systems, refrigerated pre-cooked foods, self-service meats,wrapped produce. During this era of unprecedented growth, Star became the eastern-most member of the Jewel Companies, another successful grocery chain. Store openings slowed as Star expanded into the wholesale market, and in 1984, Jewel was acquired by the Utah based American Stores Company, making Star part of the 3rd largest food retailer in the US.
Star Market Today—And Tomorrow
In 2013, parent company AB Acquisition LLC acquired Star Market from SUPERVALU, a transaction bringing all Albertsons stores under singular ownership, adding Jewel-Osco, ACME Markets, and Shaw's to the company's roster of banners. Today, as part of the Shaw's division, Star Market operates 20 stores in the greater Boston area.
All our stores—no matter under which banner they operate—were founded on the philosophy of offering customers the products they want at a fair price, with lots of tender, loving care. We still open our doors every day today with that core value in mind—and because of it, we run really great stores.
Read more about Albertsons Companies